Police arrest again journalist Hopewell Chino'ono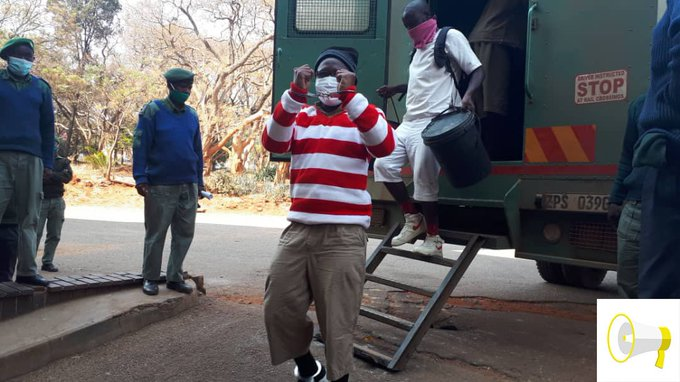 Staff reporter
Journalist Hopewell Chin'ono has just been picked up by police.
Chin'ono said police are charging him with communicating falsehoods for tweeting that a police baton-sticked a nine months old baby to death.
The tweet is in connection with an incident which happened at a Harare taxi rank where a police officer is alleged to have assaulted a mother with a baby at her back.
A video of the incident went viral with the mother wailing while holding to a police officer who allegedly assaulted her baby to death.
Charging members of the masses nearly administered instant mob justice to the police officer.
A day later police responded claiming that the baby was alive adding that the police office only smashed the windscreen of a taxi which was loading passengers from from a prohibited spot. The police added that only pieces of the smashed windscreen fell on the mother and the baby.
Chin'ono is being taken to the Law and order section at Harare Central Police Station.
Zengeza MP Job Sikhala is also facing arrest over the same issue.
Both Chin'ono and Sikhala who are now known as Chikurubi trialists are on bail over their social media activities which the government interpret as attempts to incite the masses to rise against President Emmerson Mnangagwa's regime.
Police are still to confirm the arrest.