United Nations warns ED against human rights abuses
The United Nations Secretary-General António Guterres has urged the Zimbabwean government to uphold human rights.
He speaks amid growing concern on human rights violations in the Southern African country. In a statement issued this Wednesday, the deputy spokesperson for Secretary-General Antonio Guterres said:
The Secretary-General has been following with concern recent developments in Zimbabwe. He urges the Government of Zimbabwe to ensure the protection of all fundamental human rights, notably the freedom of opinion and expression and the right to freedom of peaceful assembly and association, in accordance with Zimbabwe's human rights obligations. He also calls on all political actors and civil society to resolve issues peacefully through inclusive dialogue.
– – – Buy NetOne, Telecel Airtime on WhatsApp using EcoCash.
Send the word Airtime to +263 714 815 229
No extra charges. – – –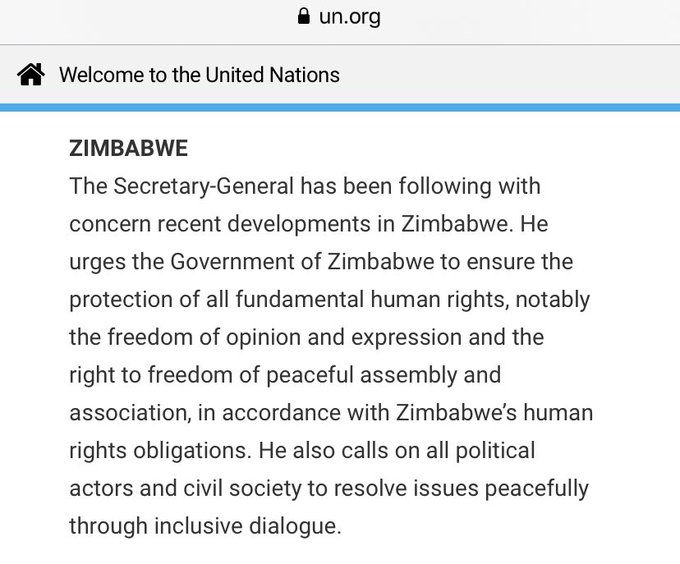 Since the disputed 2018 election, there has been an impasse between the governing ZANU PF and the main opposition MDC Alliance led by Nelson Chamisa.
Some analysts believe the impasse is also contributing to deepening socio-economic and political crises in the country.
–Pindula